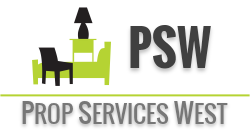 Silvia Ceballos
Vice President of Operations
7040 Laurel Canyon Blvd.
North Hollywood, CA 91605

Phone: 818-503-2790
Fax: 818-503-2712
Email: Silvia Ceballos
Prop Services West
At Prop Services West (PSW), we offer a great selection of set dressing and props. From classic to contemporary, eclectic to elegant.., vintage to varieties of one-of-a-kind pieces. Need a living room for an upscale family; or the kitchen of their poor relatives; and all the stuff in between? PSW has this and more. PSW has been providing unparalleled customer service since 1978, serving countless productions for more than three decades.
Over 75,000 items in our 50,000 square feet of warehouse space with new items added weekly.
Collections include Stickley, Tommy Bahama, Biedermeier, and Haptor Barrett, among many others.
Hundreds of couches, bedroom suites, chairs and tables. Most arranged showroom style for shopping ease. One of the most comprehensive rug collections in Los Angeles…, 100's of pairs of table and floor lamps… and thousands of pieces of art – graphics, oils, photography, and statues – all cleared.
Props can be located before arrival — call 818-503-2790 or email us at Sales@PropServicesWest.com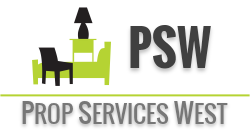 Gary Lustgarten
VP, General Manager
7040 Laurel Canyon Blvd.
North Hollywood, CA 91605

Phone: 818-503-2790
Fax: 818-503-2712
Email: Gary Lustgarten